The architect Leila Dionizios participates in the Decora Lider Show 2014.
In its 5th edition, Decora Lider Show, a traditional decoration exhibition in Rio de Janeiro, began on March 21, with the participation of 37 professionals from the interior decoration area, who sought inspiration from the lifestyle in Rio.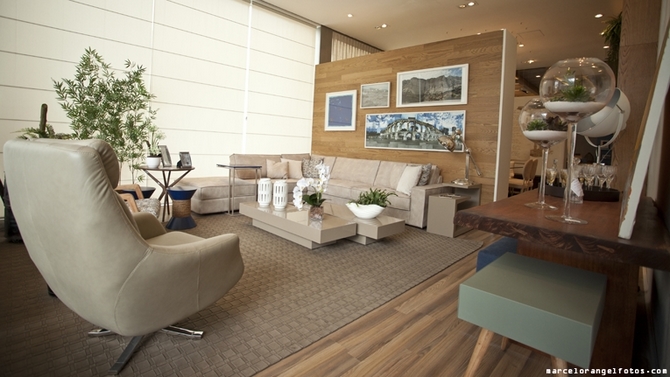 In all, there are 25 thematic environments that take names of neighborhoods in Rio and translate, through the decoration, the relaxed way of carioca, so famous all over the world.
This year, featuring a beautiful living room decorated with inspiration in the bohemian neighborhood of Lapa, Architect Leila Dionizios highlights once again. Check out photos of the space that has free admission to visit:
Check out the project's photos: